Success for Truro at Local Shows
Team Truro have been having success locally this year, attending the two local shows of Moree and Narrabri.
Truro Sire Power JDHs170 (H) and Truro Fantasia JDHT029 were both taken to each show, receiving great results.
At Moree Show Sire Power ame first in his class, was awarded senior champion and grand champion Hereford bull as well as champion Hereford exhibit. In the interbreed he won champion bull of the show.
At Moree, Truro Fantasia Truro Fantasia JDHT029 came first in her class and was awarded junior champion and champion Hereford female.
The day concluded with an adult parader competition (judged by the kids) with Scott coming first place! Another great showing for the Truro team.
At Narrabri Show, Sire Power was awarded:
first in class bull 20 months and under 24 months
Junior Champion Hereford bull
Grand Champion Hereford bull
Supreme Champion Bull of the Show
At Narrabri, Fantasia was awarded:
first in class heifer 12 months and under 16 months
Junior Champion Hereford heifer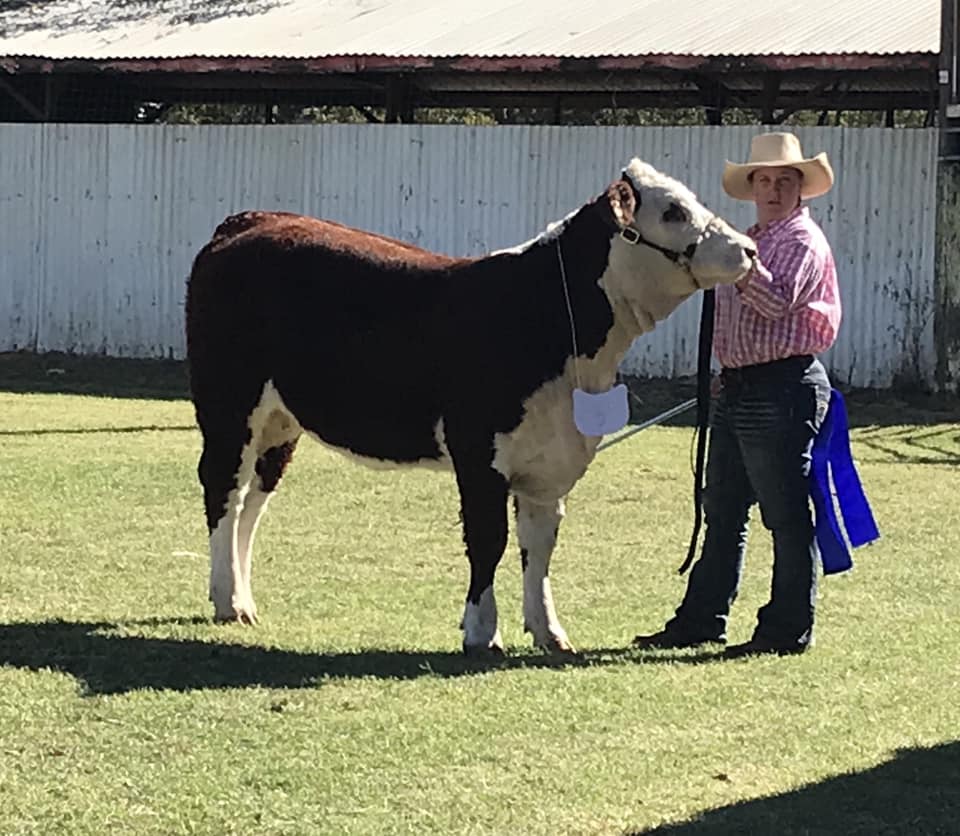 Both Fantasia and Sire Power will be heading to Brisbane Show in August.