Truro Cracks Six Figures at Their Annual Spring Sale
Truro Whiteface hosted their annual Spring Bull Sale on-property at "Truro", Bellata on Monday, with a competitive bidding war resulting in their highest top price bull to date.
Lot 2, Truro Sherlock S188 reached a selling price of $130,000, being purchased by three leading Hereford Studs.
Truro is over the moon with where Sherlock is headed, purchased by Andrew and Carolyn Mackay, Merawah Poll Herefords, Kelly and Teeny Runzer, Tenaru Poll Herefords, and Steve Wile, Hunter Lakes Poll Herefords.
Scott and Pip, and their girls, want to thank the successful buyers of Sherlock, as well as the underbidders Ben and Leanne Rumble and Ian and Shelley Durkin. They are so pleased to see true cattle people going toe to toe over Sherlock, it is all they could have hoped for and more.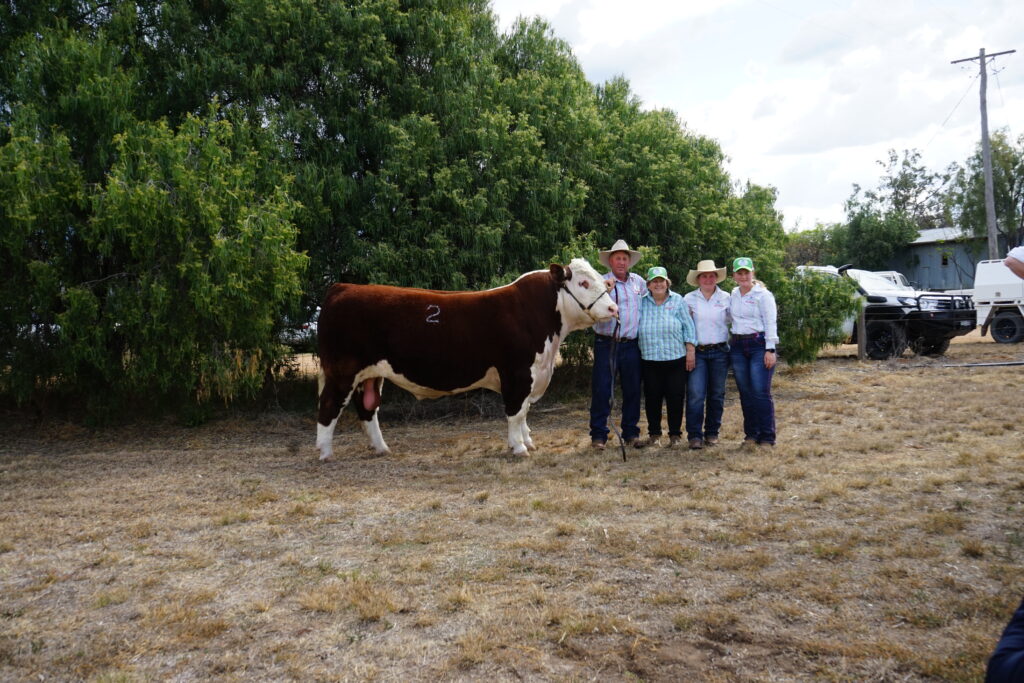 Given the season, the sale's clearance rate was to be expected, however, Scott and Pip were still overjoyed to see the success of Sherlock and to see many new buyers as well as returning buyers.
Truro want to thank the selling agents, Elders, Gunnedah, and Rob Martin, North West Real Estate & Livestock, as well as Lachie Mack, Elders Tamworth, Russell Smyth and auctioneer Paul Dooley.
Sale Results
Average: $14,263
Clearance: 65%
Top Price: $130,000, Lot 2 Truro Sherlock S188
All photos supplied by Jenny Squire.